Why kids need weighted toys?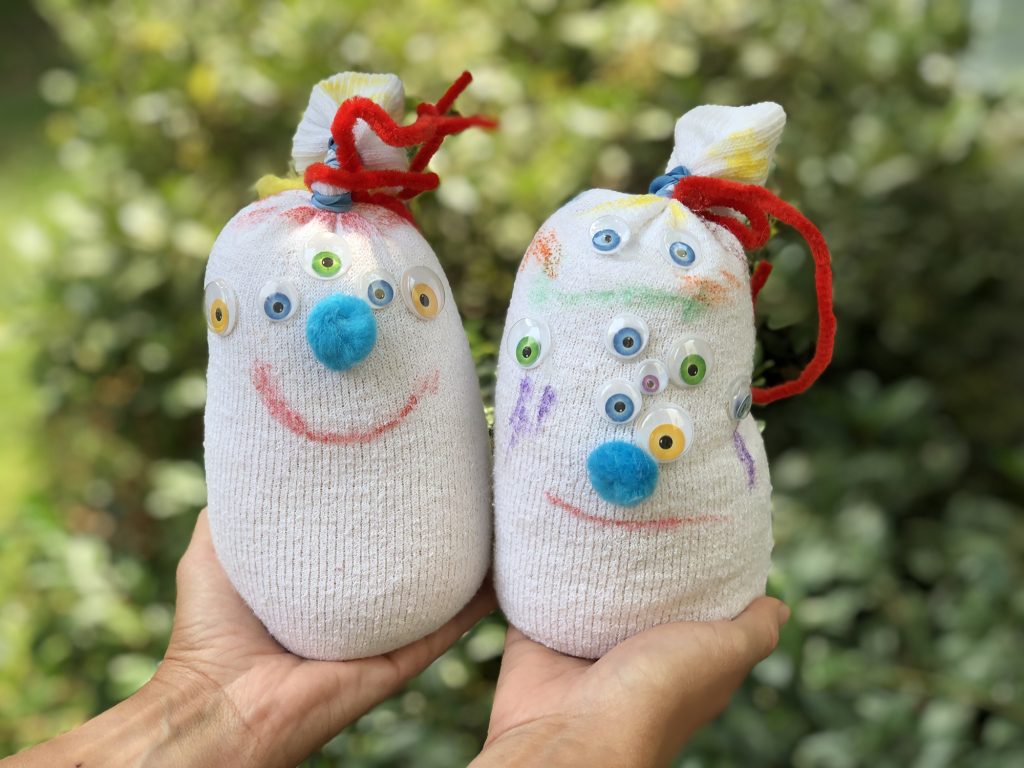 So why do kids need weighted toys? Weighted toys help to calm your child's nervous system and bring them into a quiet alert state. The quiet alert state is perfect for learning as it helps your child with focus and attention.
What is a weighted toy?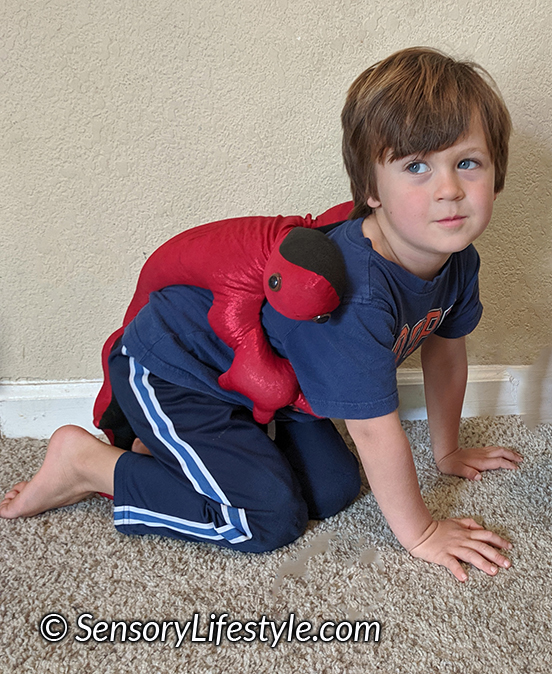 Simply put a weighted toy is a toy that is heavy. There are many commercial options available such as weighted toy animals that can be played with or placed on the child's lap or shoulders.
You can pick one of those or you can also make your own. See "How to make your own Sock Buddy" at the end of this post for details.
Benefits of a weighted toy
When the weighted toy is placed on your child's lap it provides deep pressure through the tactile sense. This releases dopamine in the brain which helps the child to stay calm.⁠
When carried & played with, it provides pressure on joints and muscles. This stimulates proprioceptive sense and the release of serotonin. Serotonin helps your kids be in a quite alert state. Perfect for school!⁠
An added bonus of playing with a heavy toy is strengthening of your child's body. This mainly includes shoulders, arms & hands, which is needed for fine motor work including writing.
How to make your own Weighted Toy: Sock Buddy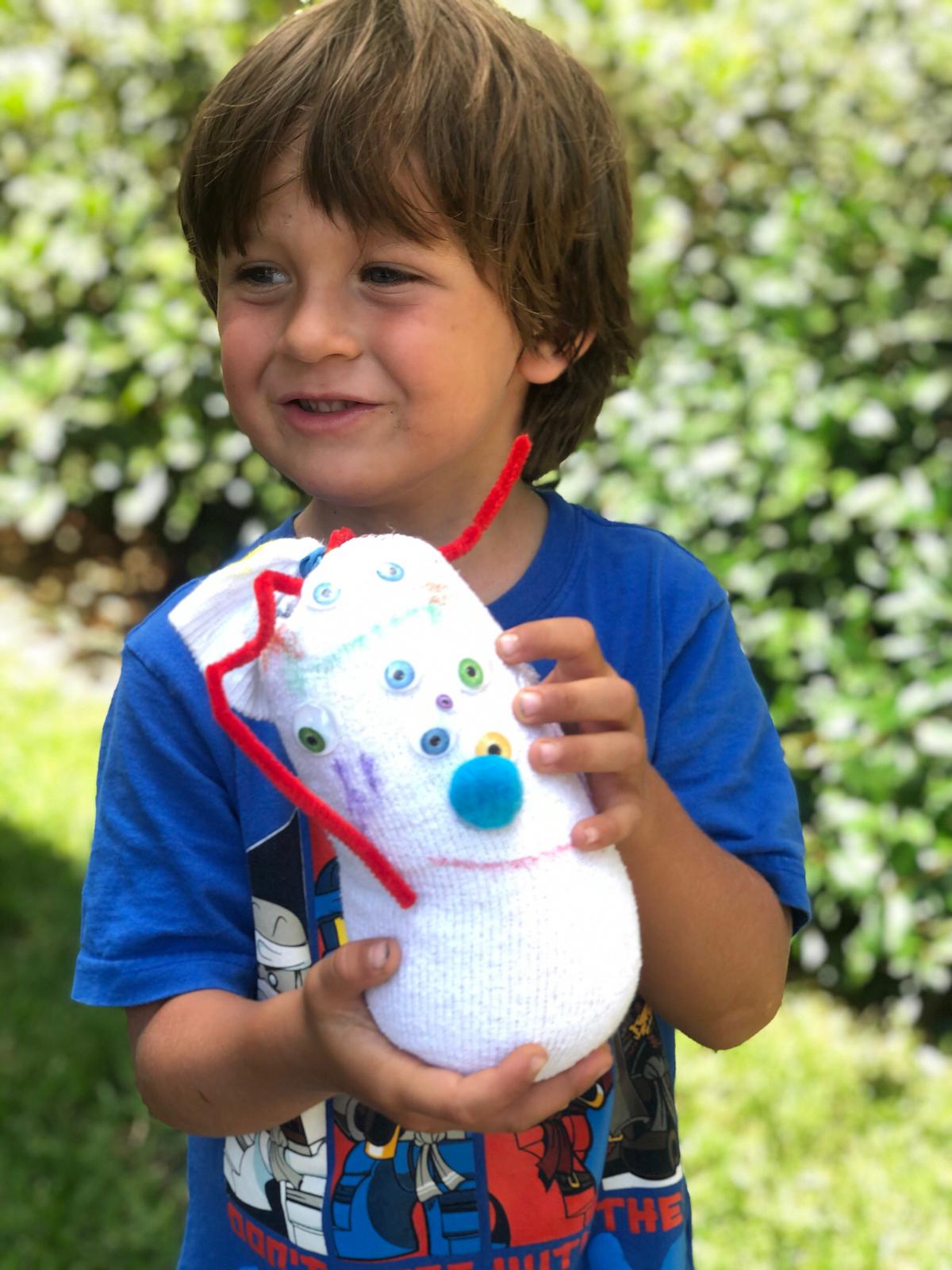 Equipment Needed:
Rice (~ 2lbs, ~ 1kg)
White sock
Funnel or a plastic water bottle cut in half (use the top part)
Elastic band
Craft materials (markers, pom poms, googly eyes, yarn, pipe cleaners, ribbons, feathers etc)
Craft glue, liquid school glue or hot glue gun
Directions:
Fill the sock with rice
Secure the rice by tying the top of the sock with an elastic band
Decorate with craft materials
For more details check out the video below:
Have fun creating & playing!
~ Urszula