Edible Play Dough Recipe for the little ones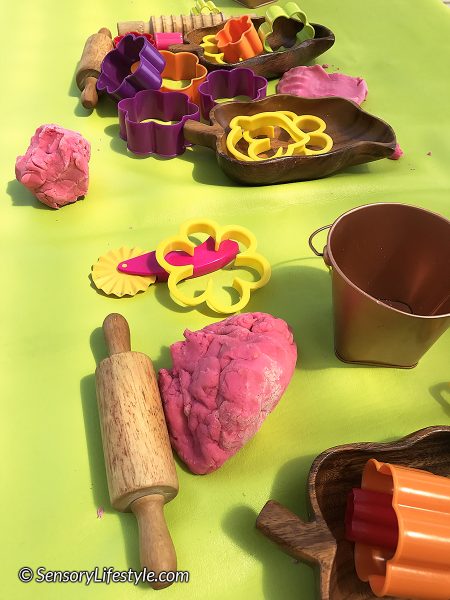 If you have a little one who still puts everything in their mouth have no fear. This edible play dough recipe is made from edible ingredients. That means your little one will stay safe even if she has a taste.
Ingredients
2 cups plain flour
½ cup salt
2 tablespoons of cream of tartar
2 tablespoons vegetable oil
1 ½ cups of boiling water
Food coloring
What to do
Mix flour, salt, cream of tartar and oil in a large mixing bowl
In another bowl add water and mix it with food coloring
Add both mixtures together
Stir until combined (it still might be sticky)
Allow it to rest
Take it out of the bowl and knead it until the stickiness is gone
If after a few minutes of kneading it's still sticky then keep adding small amounts of flour. Keep adding until you have reached perfect play dough consistency.
For ideas on how to play with play dough and a list of skills your child is working on check out the Fine motor development through play dough post.
Enjoy!
~ Urszula