Cloud Dough Recipe: Soft and Fun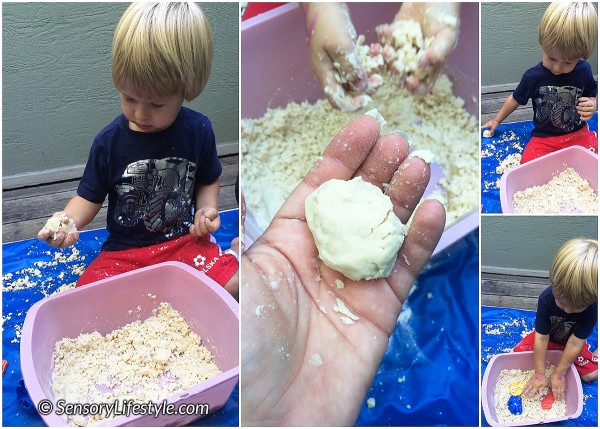 Get creative with this soft cloud dough. Follow this simple cloud dough recipe right here on Sensory Lifestyle.
Ingredients:
1 cup of Baby Oil
8 cups of flour
What to do:
Simply mix the two ingredients together. THAT'S IT!
Store it in a container with a lid
For ideas on how to play with cloud dough check out the Weekend Sensory Play Time post.
Enjoy!
~ Urszula