Oobleck Recipe for ooey gooey fun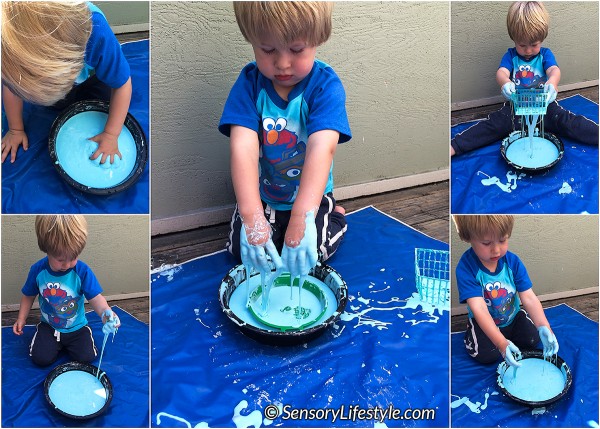 Looking for some new tactile fun? Look no further… oobleck is here. Here is a oobleck recipe. It was inspired by the book, Bartholomew and the Oobleck by Dr. Seuss.
Ingredients
2 cups of Corn Starch
1 cup of Water
Food coloring (optional)
What to do
In a bowl, combine corn starch and water.
Once combined, add the food coloring and mix well.
If you are not sure if it is the correct consistency, here is a little hint. You want to be able to make a solid ball in your hand that changes and oozes as soon as you open your hand.
If it's too dry, add a couple of table spoons of water.
If it's too wet or runny, add a couple of table spoons of corn starch.
Once ready, let your child explore with their hands and maybe add some spoons or sifters/baskets for some extra fun.
Cleaning Tip: Once dry, it can be easily wiped of.
For ideas on how to play with Oobleck and a list of skills your child is working on check out the Weekend Sensory Play Time post.
Enjoy!
~ Urszula