Puff Paint Recipe: Fun for all kids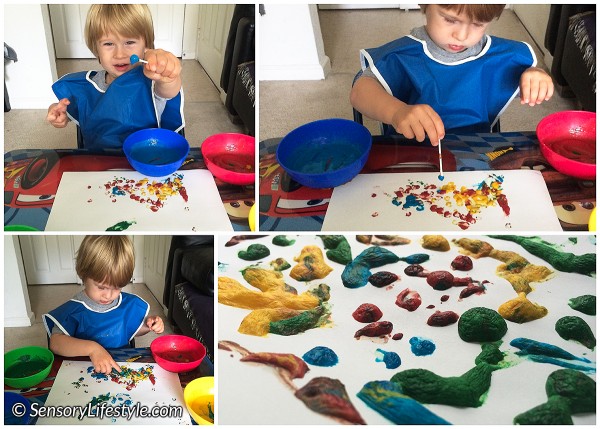 Create fun and colorful art with this easy to do puff paint recipe.
Ingredients:
For each color of paint you will need:
1 tablespoon of self raising flour
1 tablespoon of salt
A few drops of food coloring
Approximately 2-3 tablespoons of water
What to do:
First combine all the dry ingredients (flour & salt)
Then add the food coloring
Lastly, add the water to make a smooth paste
COMPLETED WORK: Microwave for approximately 20-30 seconds until the puff paint is dry.
For ideas on how to play with puff paint and a list of skills your child is working on check out the Weekend Sensory Play Time post.
Enjoy!
~ Urszula